Are you coming to the Singapore Fintech Festival? Wondering how to make the most of your short visit for your business? Look no further!
Our guide is here to help you. Whether you're experienced in business or new to fintech, we'll help you navigate the festival, meet key players, and get the most out of this dynamic event. Get ready to unlock the full potential of the Singapore Fintech Festival with our exclusive guide!
About SFF
The Singapore Fintech Festival (SFF) is more than an event; it's a global nexus where policy, finance, and technology communities come together. Taking place from November 15th to 17th, 2023, the 8th edition of SFF will be held at the Singapore EXPO. This unique gathering is all about forging meaningful business connections and partnerships. At SFF, you can explore the latest in financial tech, stay informed about changing regulations, and witness cutting-edge innovations. It's the ideal platform to network, create collaborations, and potentially influence the future of finance. Whether you seek knowledge or business opportunities, SFF delivers both.
Discover our exclusive guide to all the networking events during SFF.
Keep reading to unveil the secrets!
How to get there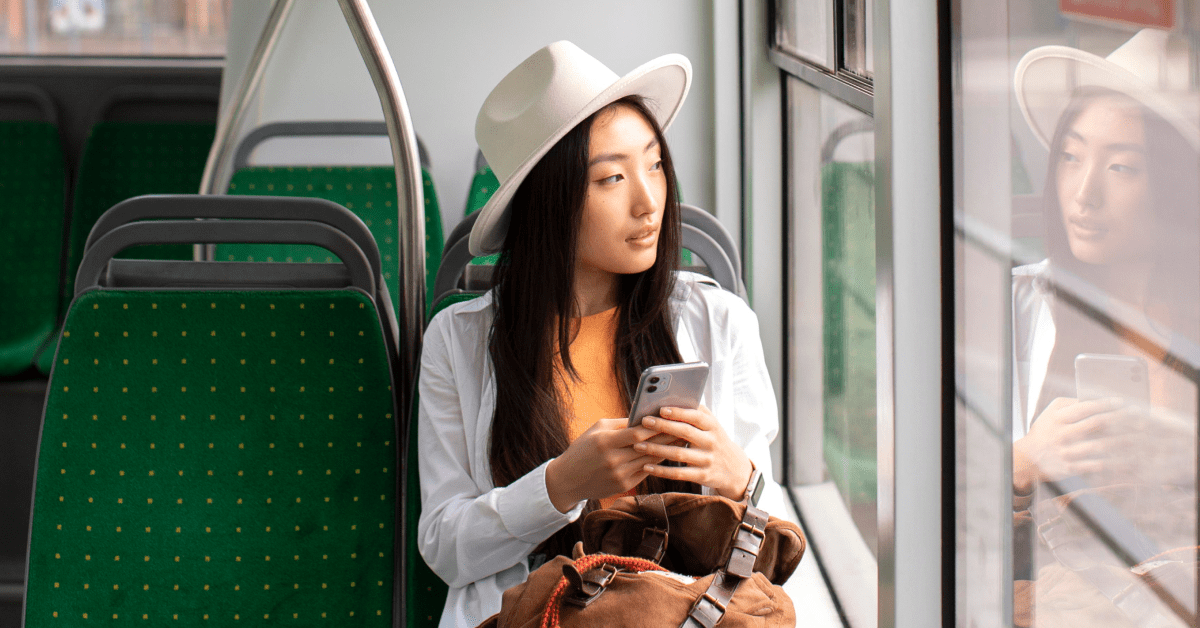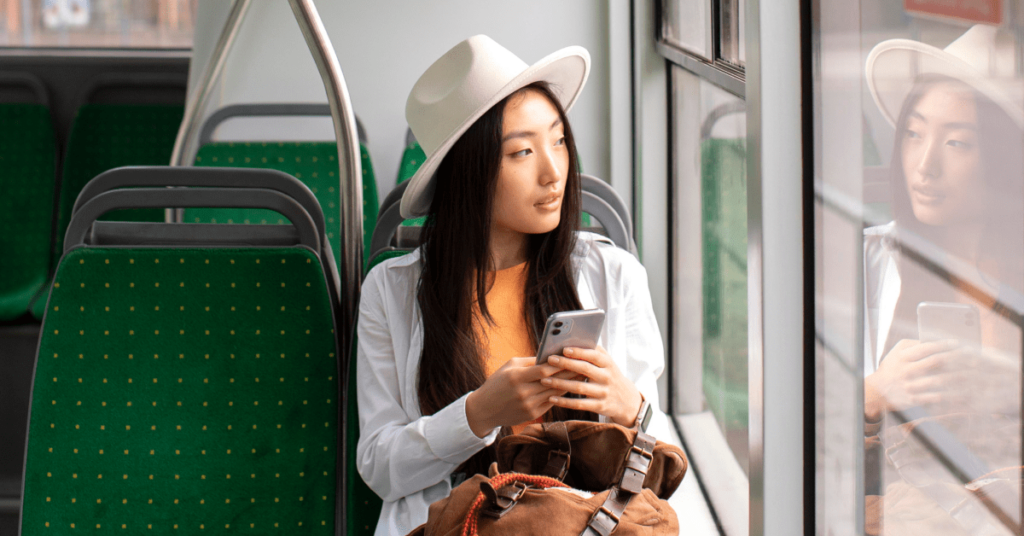 If it's your first time in Singapore and you're not yet familiar with getting around the city, don't worry; finding your path to the Singapore Fintech Festival (SFF) is quite straightforward. Here's how to reach the event:
🚕 By Taxi or Ride-Hailing Apps
Taxi Services and Ride-Hailing Apps: For a hassle-free option, Singapore offers dependable and safe taxi services. You can also use ride-hailing apps like Gojek, Grab, or ComfortDelGro Taxi apps to book a ride. Just hop into a taxi or order a ride at Changi Airport or any spot in the city to reach the Singapore EXPO, where SFF is taking place.
🚅 By MRT (Mass Rapid Transit)
If you're seeking a local commuting experience, head to the Expo Station, which is located nearest to Foyer Two or Hall 6. Take the East-West Line (Green Line) or the Downtown Line (Blue Line). The well-connected MRT system makes it easy to reach the festival venue.
🚌By Bus
Singapore's extensive bus network provides another convenient transportation option to reach SFF. Based on the current entry points, we recommend specific bus stops for easy access to different areas:
To reach Halls 1/2/3, you can take bus services 12, 24, or 38 and alight at Expo Halls 1/2/3 or Opp Expo Halls 1/2/3.
To reach Halls 4/5/6, you can take bus services 12, 24, or 38 to alight at Expo Halls 4/5/6, Opp Expo Halls 4/5/6, or Expo Stn Exit B, which is served by bus services 20 and 118.
Insider tip!
Fastest and cheapest option: EXPO is only 1 stop away by train from Changi Airport.

Ride-Hailing Apps (Grab, Gojek etc) are subject to surge pricing, but Taxis charge an airport surcharge of $6 – 8 depending on time of day. Check across apps to compare pricing before you decide.
Where to work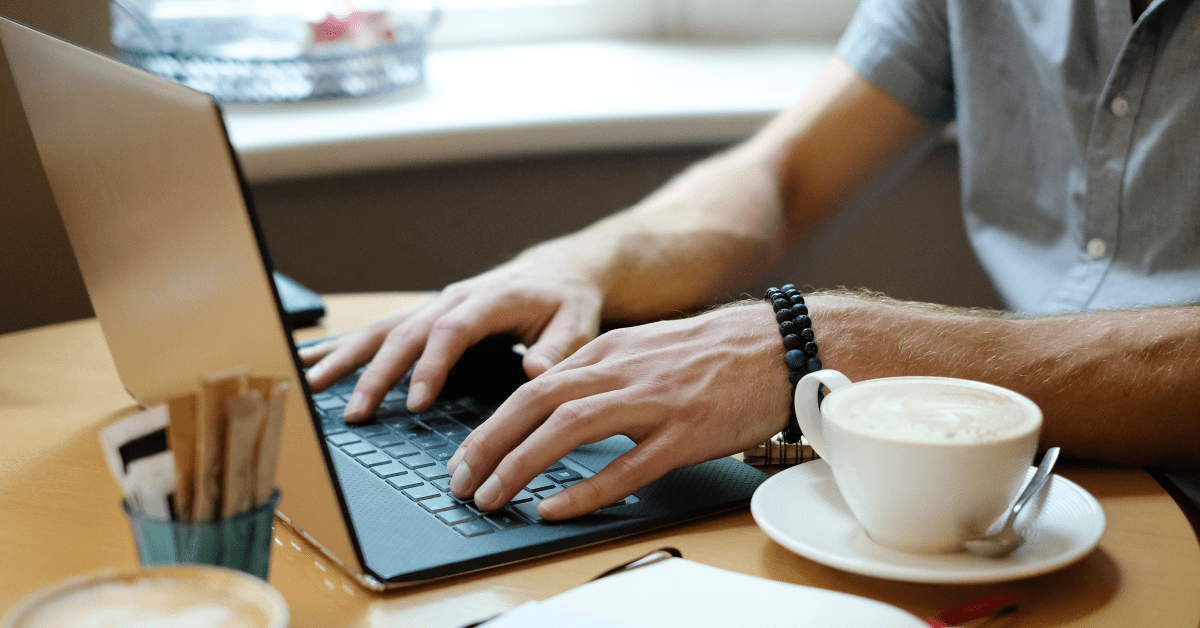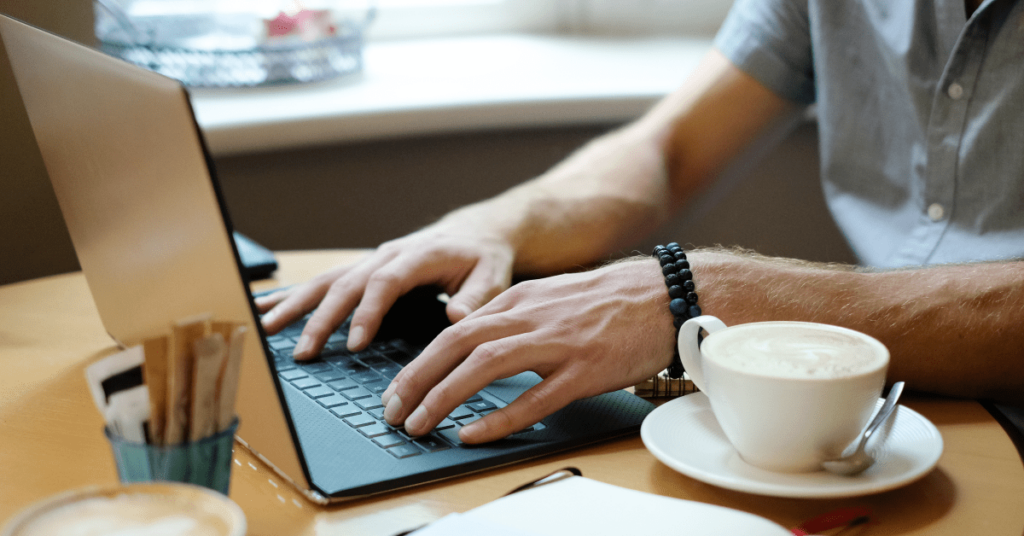 If it's your first time in Singapore and you're not yet familiar with getting around the city, don't worry; finding your path to the Singapore Fintech Festival (SFF) is quite straightforward. Here's how to reach the event:
Singapore Expo:
At the Singapore Fintech Festival, attendees will have access to co-working spaces located at Hall 4, situated beside The Founders Peak, Hall 5, adjacent to the ESG stage and F&B zone, and Hall 6 in the south area. Additionally, in Hall 6, you'll find a dedicated business matching lounge, further enhancing your networking and partnership opportunities during the event.
Cafes in Changi Business Park Central:
This area offers cafes and coffee shops where you can work or have discussions in a relaxed atmosphere. It's an excellent choice if you prefer a casual setting for your work or meetings.
JustCo Asia Green:
Located in the heart of Singapore's vibrant business district, JustCo Asia Green provides a professional co-working environment equipped with all the necessary amenities. It's ideal for focused work and meetings with clients or partners.
Address:
9 Tampines Grande, Asia Green #02-00, 528735
Regus – The Signature:
Regus – The Signature is another well-equipped co-working space, offering flexible workspaces and meeting rooms. Whether you need a quiet spot to work or a formal setting for meetings, you'll find it here.
Address:
51 Changi Business Park Central 2, #04-05 The Signature, Singapore 486066
Where to eat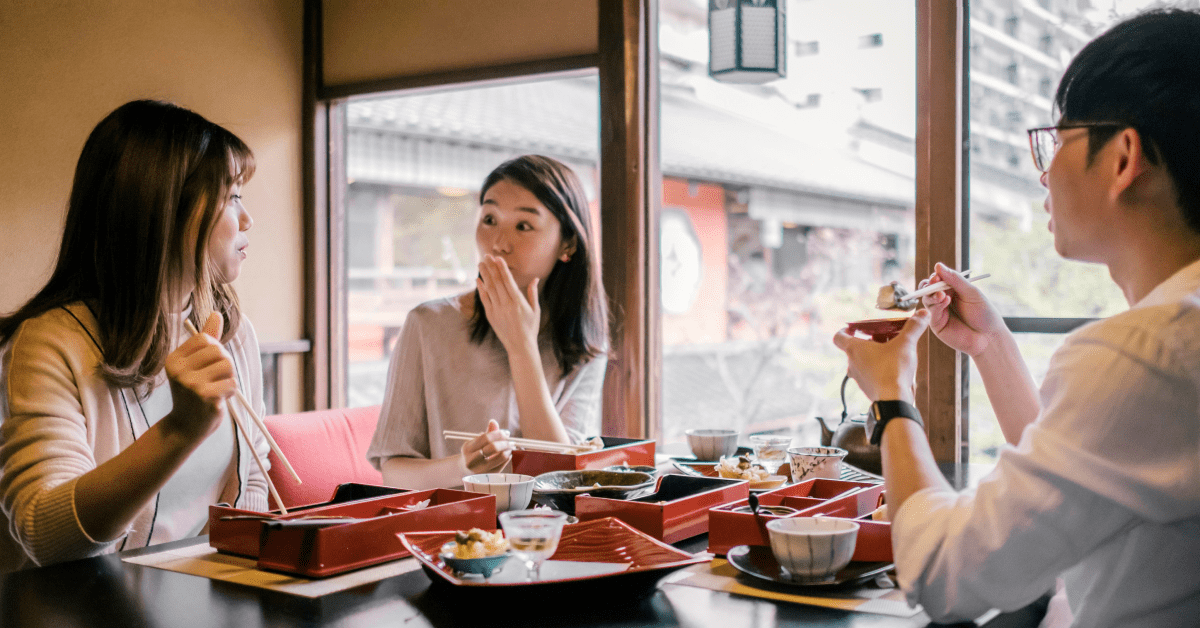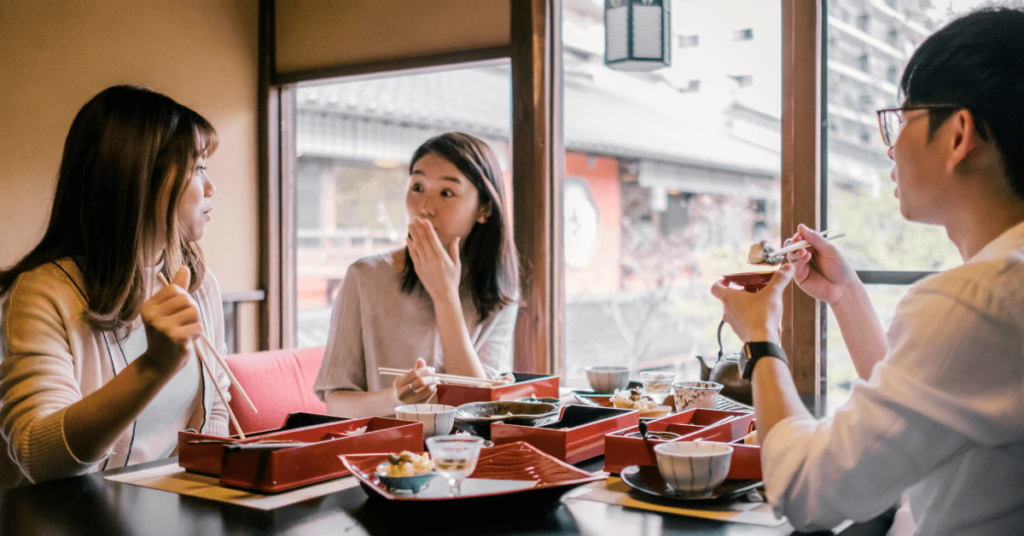 When it's time for a meal break during your visit to the Singapore Fintech Festival (SFF), you have several great options nearby. Depending on your preferences, you can choose to dine at:
Singapore Expo:
Adjacent to Hall 5 at Carpark B, you'll find EXPO's main dining hub, known as Timbre+ Eastside. This dining hall serves up a wide selection of local and international cuisines. However, it can get quite crowded during lunch hours, making it challenging to secure a vacant table. An insider's tip is to order takeaway through the Kerbside Drive-thru feature on their app and enjoy your meal in a quieter setting!
If you're seeking quick bites or a caffeine fix, options like Subway and The Coffee Bean & Tea Leaf are conveniently situated in Foyer One and Two.
Changi City Point:
Located within walking distance of the Singapore EXPO, Changi City Point is a shopping mall that houses a diverse selection of restaurants and eateries. Whether you're in the mood for local dishes or international flavors, you're sure to find something to suit your taste.
Changi Business Park Central:
Another nearby dining option within walking distance is Changi Business Park Central. Here, you can explore a multitude of restaurants, cafes, and food courts offering an array of culinary choices.
Whether you're looking for a quick bite or a more leisurely dining experience, these dining options close to SFF ensure you won't go hungry during your time at the festival.
Networking events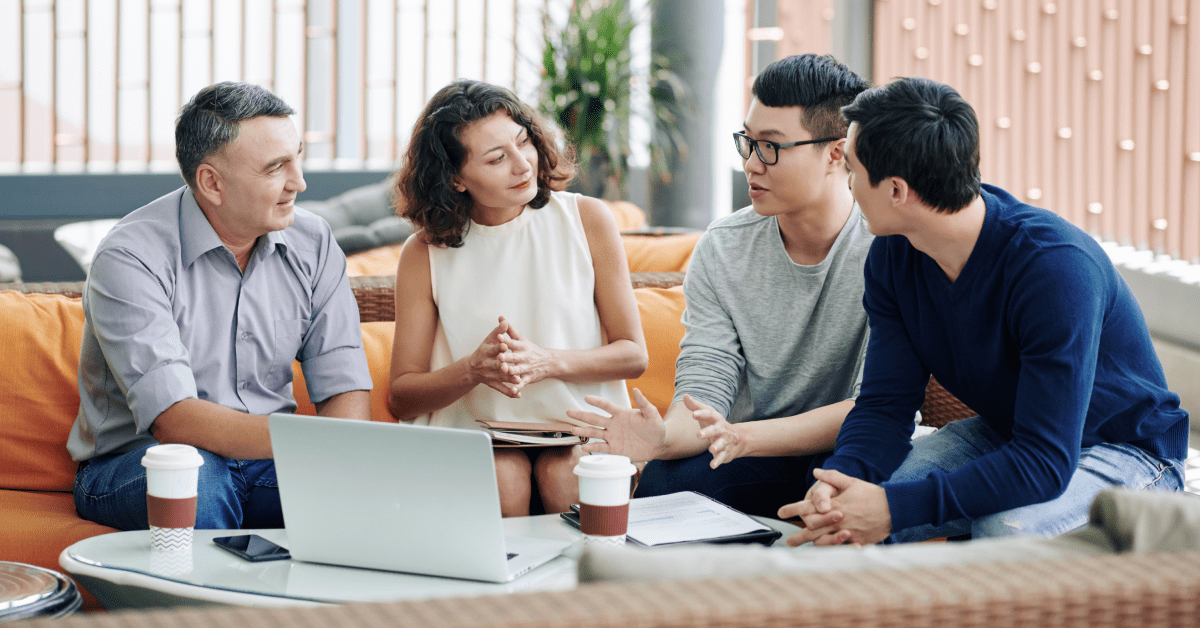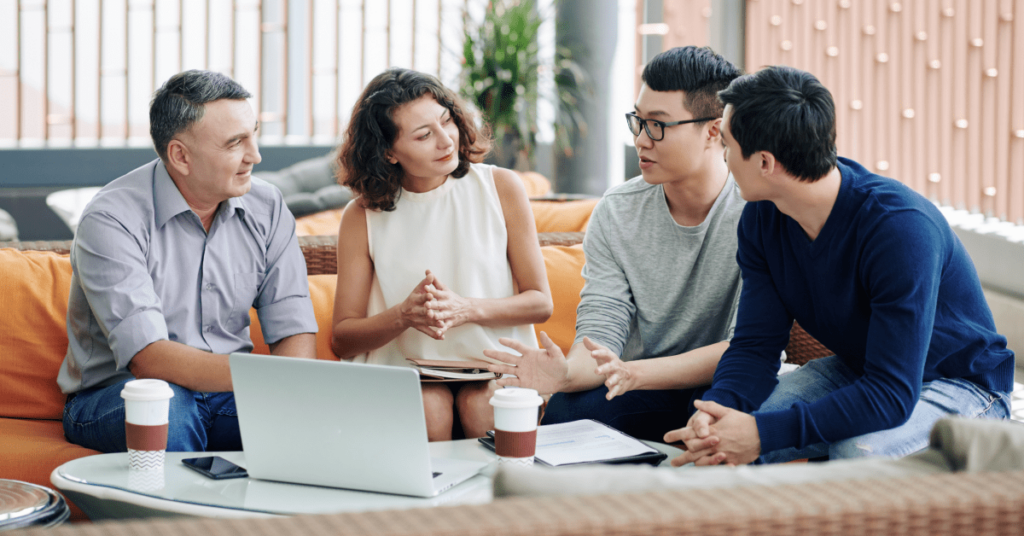 The Singapore Fintech Festival (SFF) is not just about gaining insights; it's also an exceptional platform for expanding your professional network. Here are some key ways to connect with fellow attendees:
Tech & Tonic: A Singapore Fintech Festival Mixer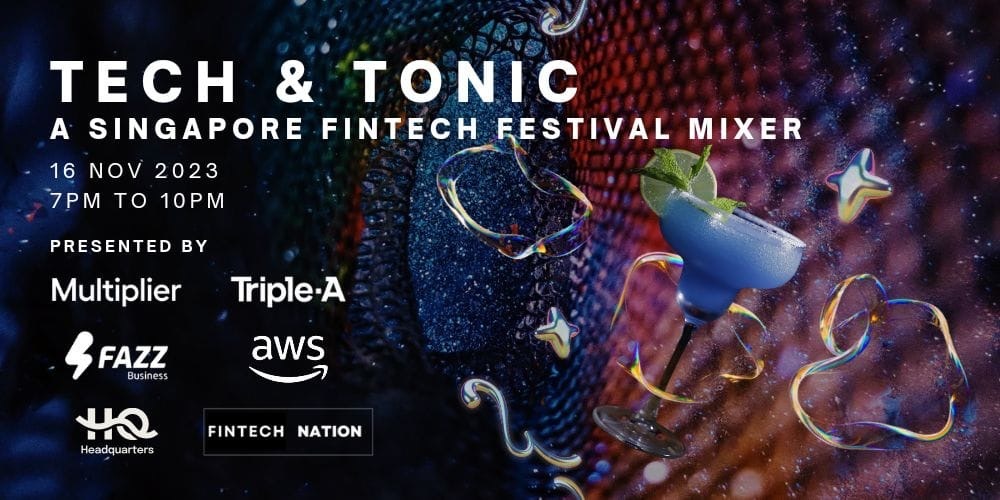 Join us at Singapore Fintech Festival with Triple-A, Multiplier, Fazz Business, Headquarters (HQ.xyz), AWS, and Fintech Nation, as we wind down the week with Gin & Tonic, wine, and light bites.

Connect with fellow C-Suites, Founders, Builders and Investors within the Fintech, payments and Web3 space!

Address: Asia Square Tower 1
Marina View, Asia Square Tower 1, Singapore 018960
Get access to exclusive networking events
There are multiple networking events taking place during the festival that you won't want to miss. We've curated a comprehensive list of these events for your convenience. You can easily access the list by downloading it through the provided link, and we will send it directly to your inbox. Stay connected and make the most of these opportunities!
We are Fazz Business, a neobank providing fair and inclusive fintech solutions for all types of businesses, especially those that are underserved. Whether you're a local startup, a web3 company, or a foreign-owned entity searching for a business account in Singapore, Fazz Business has the solutions you need.
Interested in exploring the possibilities with Fazz Business?
Don't miss the opportunity to connect with us during the Singapore Fintech Festival. To learn more or to schedule a meeting, please visit our booking platform through the provided link at your convenience.